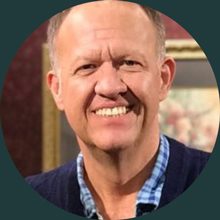 Founded in 2021 by David Hoskins, Sanctuary Clinics' is the first and only Christian Treatment & Recovery Program of its kind. Sanctuary offers patients the best of residential treatment with all the freedom and flexibility of outpatient services, including individual therapy, group therapy, family therapy, the latest in medical, clinical, and spiritual modalities, and after care, all customized to meet each individual patient's specific needs.
Sanctuary Clinics' believes people are healed and lives are transformed in the presence of God. Christianity is not simply "a track" at Sanctuary, but rather the very core of who we are and what we do, offering Christ-centered, Bible-based, mental health treatment. Because we recognize that all truth is God's truth, our team of licensed and experienced professionals employ the very latest in neuroscience research and technology and evidence-based treatment modalities and therapies including neurofeedback, Fisher Wallace, and equine assisted therapy.
The minimum length of stay at Sanctuary is 30 days. However many patients choose to stay 60, 90 days, or longer. We believe this is because of the deeply transformative environment of our Christain community. The presence of the Holy Spirit combined with expert medical management and sound clinical practice changes lives in a miraculous way.
Hear what our patients love about our
Christian Mental Health Treatment Programs
Hear what our patients love about our Christian Mental Health Treatment Programs
Scholarships &
Financial Assistance
As a non-profit organization and thanks to the generosity of several caring Christian donors, scholarships and financial assistance are available, allowing for deeply discounted rates and making the highest quality care both affordable and accessible for all.
Sanctuary Clinics' unique partnership with Sanctuary Inn at Monticello offers Sanctuary Clinics' patients discounted rates for stays in coordination with their treatment plan. Sanctuary Inn offers guests much more than room and board. The Inn is an expansive, elegantly restored 1915 Victorian home, nestled on a serene 5 ½ acres, surrounded by 500-year-old oak trees and a beautiful pecan orchard. The Inn serves up the perfect environment to experience spiritual, physical, and emotional renewal, affording Sanctuary Clinics' patients the chance to get away and get healthy.
Call today to speak with one of Sanctuary's admission representatives. We will be happy to answer any questions you have. Why not get started on a healing path today?