Exercise can improve your mental health in multiple ways. Exercise is not just about getting in shape; it's like a friendly boost for our minds. Firstly, when we exercise, our brains release chemicals called endorphins. According to a study by Shazia R. Chaudhry, endorphins increase our sensations of pleasure. Think of them as natural mood lifters. They help us feel less stressed and anxious. And the best part is that you don't need to be a fitness guru. Even a gentle walk or some easy yoga can do the trick. Next up, exercise helps us sleep much better. You know how a good night's sleep makes you feel ready to take on the world? Exercise can help with that. Better sleep means less sadness and anxiety. Exercise also gives us a sense of achievement. When you set and reach fitness goals, even small ones, it boosts your confidence. Exercise also works as a distraction from worrying. When you are moving your body, you are not stuck in your head with worries. It's like giving your mind a break. At Sanctuary Clinics, we understand the importance of exercise and how it can significantly help with mental health. So, we encourage readers to engage in physical activities more often.
Does exercise improve mental health?
Yes, exercise does improve mental health. Exercise isn't just about getting fit or building muscles. Yes, it can make you healthier, help you look better, and even spice up your love life while adding some years to your life. But for most people, that's not why they stick to it. The real deal is that regular exercise makes you feel much better, mentally. It's like a big boost of well-being. You will have more energy all day, sleep like a baby at night, remember things better, and feel calmer and more positive about yourself and your life. Exercise can really work wonders for you when you are feeling down, anxious, or having trouble focusing. It's like a stress-buster, memory booster, sleep enhancer, and mood lifter all rolled into one. And the best part? You don't have to be a fitness fanatic. Even a little exercise can do the trick. No matter how old you are or how fit you feel, exercise can be great for handling mental health issues, getting more pep in your step, and enjoying life to the max.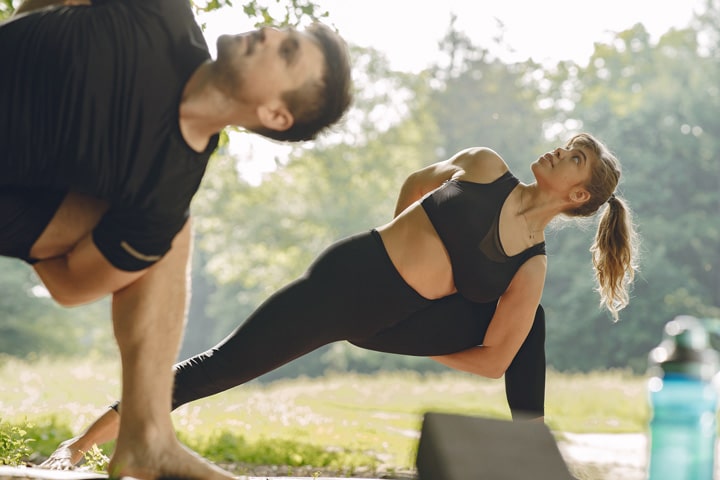 How does lack of exercise affect your mental health?
Lack of exercise can affect your mental health, just like more exercise can improve your mental health. When you don't get enough exercise, your mental health can take a hit. It's like missing out on a natural mood booster. When you work out, your brain releases feel-good chemicals called endorphins. But without exercise, these happy hormones are in short supply, and that can leave you feeling more stressed and less upbeat. It's a two-way street: Exercise can make you feel better, and not getting enough of it can make your mental health take a hit. To put it simply, if you go just 10 days without any physical activity, your brain's cognitive function can start slipping. Now, here is the tricky part: When you are feeling down or super stressed, the last thing you might want to do is exercise. It's like a Catch-22. You lack the motivation to move, but if you stay still, your mood might get even worse. It's normal to not feel like breaking a sweat when you are anxious, foggy-headed, stressed, or dealing with depression. But here's the deal: in tough times, staying active is more crucial than ever. So, even if you are not in the mood, a bit of movement can actually do wonders for your well-being.
A sedentary lifestyle can also mess with your sleep. You might find it harder to fall asleep or stay asleep through the night. And we all know how important a good night's sleep is for our mood and mental clarity. But it doesn't stop there. Skipping exercise can make you feel less confident and energized. Regular physical activity can give you a sense of accomplishment, and when you skip it, you may not experience that same positive sense of achievement. Moreover, not moving enough can lead to increased feelings of anxiety and even depression. Exercise is like a natural stress reliever, and without it, stress can pile up, affecting your mental state. Plus, when you are not active, it's easier for negative thoughts to take hold. At Sanctuary Clinics, we therefore have systems in place to encourage people to exercise more and take control of their mental health.
Get Help Today.
We are here to help you through every aspect of recovery.
Let us call you to learn more about our treatment options.
We are here to help you through every aspect of recovery. Let us call you to learn more about our treatment options.
What is the Best Exercise for Mental Health?
There is no "best" exercise for mental health. Any exercise is better than no exercise at all. Remember, the best exercise for your mental health is the one you enjoy and can stick with. So, find what moves you, both physically and emotionally, and make it a regular part of your routine. Here are some things you can try:
Aerobic Exercises: These are like magic for your mood. Things like brisk walking, jogging, cycling, or dancing get your heart pumping and release those feel-good chemicals in your brain, called endorphins. Aim for at least 150 minutes of moderate aerobic exercise each week.
Yoga: Yoga is a great combination of movement and mindfulness. It helps reduce stress, improve focus, and can even enhance your emotional well-being. Plus, it's gentle on your body, making it accessible for many.
Outdoor Activities: Nature can do wonders for your mental health. Hiking, gardening, or simply taking a stroll in the park can help reduce stress and boost your mood.
Mindful Walking: Sometimes, it's as simple as taking a mindful walk. Pay attention to your surroundings, your breath, and the sensations in your body as you walk.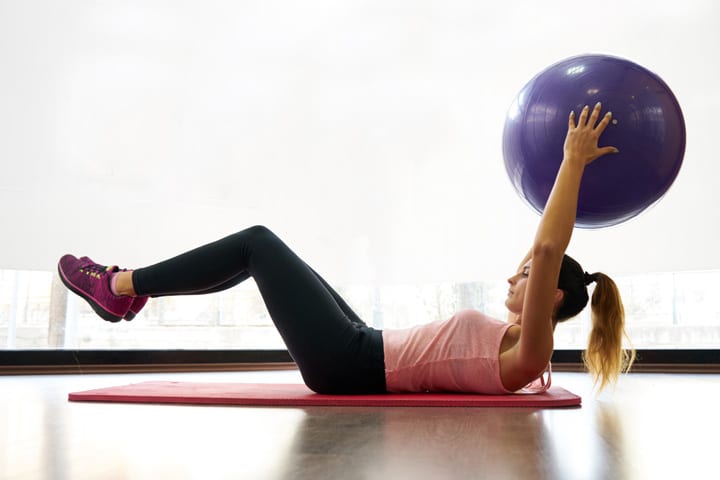 How Does Exercise Affect Your Mental Health?
Exercise affects your mental health in multiple ways. There are many mental health benefits of exercise. Research has shown that those who suffer from mental health conditions have had improvement with frequent physical activity. Exercise is not only for your physical health. The aim should be to improve your overall quality of life and that includes your mental health too. When you do moderate exercise, your brain releases chemicals called endorphins. They are natural mood lifters. They can ease stress, reduce anxiety, and give you an overall sense of well-being. It also promotes additional mental benefits and helps you manage any mental disorder you may have. The positive effects of exercise do not end there. Regular exercise helps you sleep better. It's like a reset button for your mind. When you rest well, you wake up feeling refreshed, which can make you feel less moody and anxious. This is a great reason why mental health professionals often encourage patients to try exercising.
Exercise also helps with social interaction and social connection. Group activities, sports, or fitness classes are not just about exercise; they are also opportunities to connect with others. Building social relationships can combat loneliness and make you feel more supported and positive. Lastly, physical exercise actually helps your brain grow and work better. This can lead to improved cognitive function, better memory, and a better ability to manage your emotions.
It can be difficult to want to exercise, especially when you have mental health challenges. But physical fitness has shown to help with mood disorders, anxiety disorder, and people with depression. Try to come up with an exercise routine that works for you. It can be any type of exercise but the goal is to get your body moving. Aim for at least 20 minutes of exercise every day, especially when you are starting out. It doesn't have to be vigorous exercise either. It can be a gentle walk or dancing. Soon enough, you will find yourself to be in a more positive mood, with a more positive outlook. It will also improve your brain health and lead to a sharper memory. Remember to have realistic goals. You do not have to become a fitness guru overnight.
Exercise is so much more than just your physical fitness. So, whether it's a walk in the park, a yoga session, or hitting the gym, moving your body is like a gift to your mind, helping you feel better, sleep better, and cope better with life's challenges.
Get Help Today.
We are here to help you through every aspect of recovery.
Let us call you to learn more about our treatment options.
We are here to help you through every aspect of recovery. Let us call you to learn more about our treatment options.