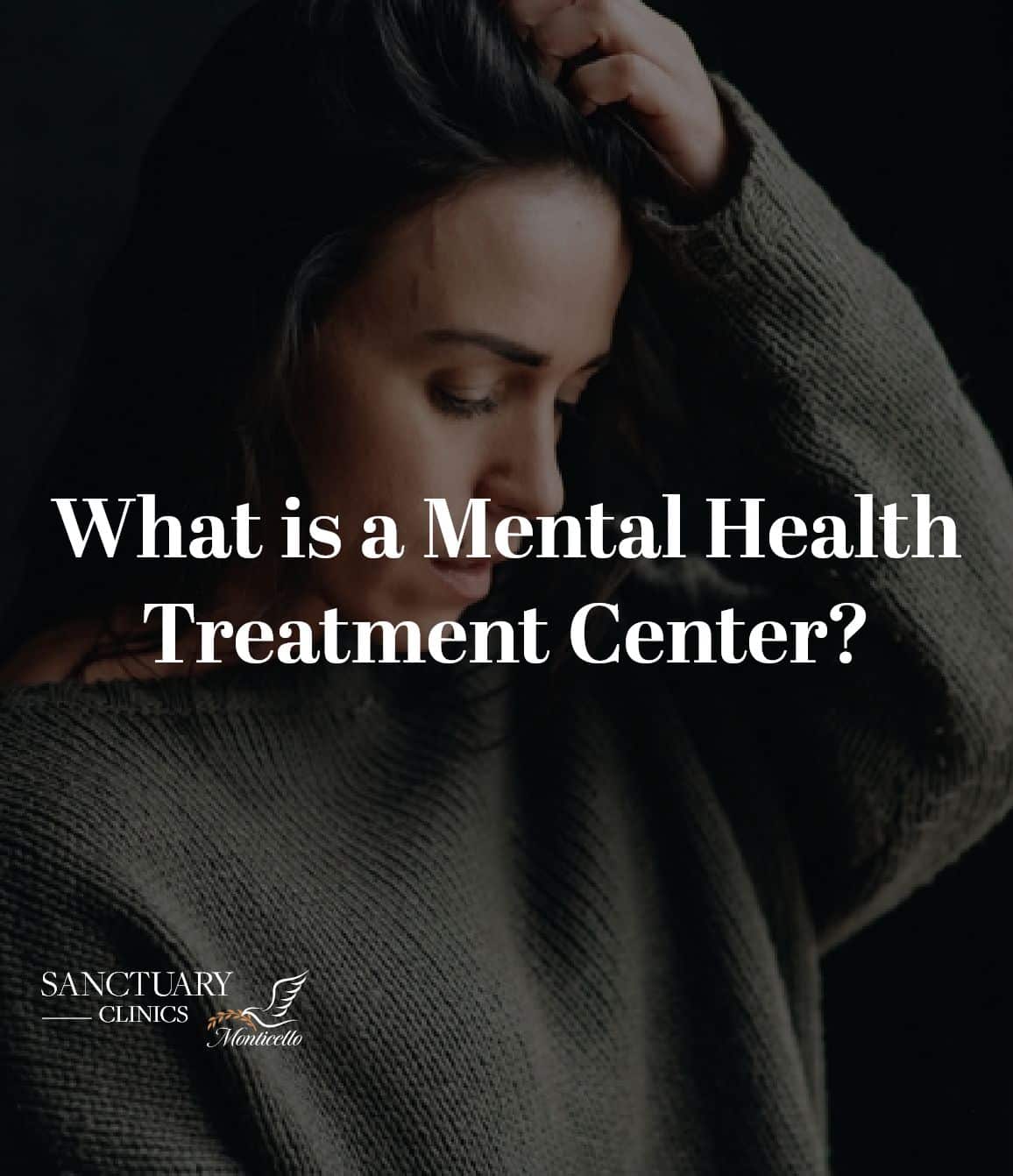 What Is a Mental Health Treatment Center?
Mental health treatment centers are specialized institutions aimed at helping patients deal with their mental health conditions and substance use disorders. These Mental health treatment centers use various mental health treatment programs suitable for each specific mental health disorder. Mental health disorders are a growing concern not just in the United States but in the entire world. According to the World Health Organization (WHO), 1 in 8 people, or about 970 million people around the globe, live with mental health issues every day.
If you, or someone you know, is dealing with a mental health disorder, this blog post will help you understand your condition and what you can do to improve your situation.
Types of mental health treatment centers
Different mental health treatment facilities are available to meet the needs of various kinds of patients and their families. Some mental health treatment centers offer in-patient services, while others provide outpatient care.
Here are some of the most common treatment facilities you'll encounter:
In-patient or hospitalization care
This treatment center provides round-the-clock medical and psychiatric care. Patients usually stay in the hospital for one to two weeks, depending on their condition.
Outpatient or day treatment care
This facility offers psychotherapy, support groups, and medication management sessions to help patients manage their mental health. Patients visit the center once or twice weekly for several weeks or months.
This treatment facility is usually for those with severe mental health conditions or older people who need more intensive treatment but don't require hospitalization.
This mental health facility provides medical care, medication management, and psychotherapy. Its focus is to help people with severe mental health disorders or substance use disorders to improve their overall mental wellness.
How do mental health treatment centers work?
Different mental health services and residential facilities follow contrasting administration processes and offer varying mental health programs and treatment processes. However, all mental health care centers aim to provide adequate levels of care and ongoing support for the patient's long-term recovery process.
In general, here's what you can expect for most of their process:
Registration or enrollment: The patient or an authorized family member must fill out the necessary forms and provide information about their medical history, current medications, and other relevant details about the patient.
Patient assessment: A facility member will assess the patient to determine the best course of treatment. This process might include psychological testing, physical exams, and mental health evaluations.
Program orientation: Patients receive information about their treatment plan, safety protocols, and other essential details. The staff member will also orient the family members on how they will receive updates and be involved in the treatment process.
Authorization of treatment: Once the patient's family members are aware of the individualized treatment plan and approve it, the facility can proceed with the patient's care.
Release authorization: If the patient is an adult, they need to sign a release authorization which allows the facility to share their medical information with other family members.
The benefits of mental health treatment
Therapies and other treatment services are meant to help patients with mental disorders live their everyday lives to the fullest and improve relationships with their families and friends. Mental health treatment centers help patients in many ways, including:
Mental health treatment helps patients gain insights into their mental health condition and learn how to better manage their thoughts, feelings, and behaviors.
Part of the treatment process is to accept past traumatic events and to help them overcome their triggers. Treatment centers provide resources such as cognitive behavioral therapy and lifestyle changes which can help reduce the likelihood of relapse.
Enhancing problem-solving skills
Mental health treatment centers help patients develop strategies and build skills which can help them better cope with stressful situations.
Developing healthy coping mechanisms
Treatment centers focus on providing positive outlets for their patients, such as art and music therapy, which can help patients process emotions healthily and constructively.
An effective treatment plan doesn't only improve a patient's mental and behavioral well-being, but also their physical health. Regular exercise and proper nutrition are often part of many individualized treatment plans.
Florida mental health treatment programs
Sanctuary Clinics is a faith-based residential mental health treatment and addiction recovery center which offers various treatment options for different mental health issues, such as:
Anxiety disorders
Post-traumatic stress disorder (PTSD)
Bipolar disorder
Co-occurring disorders
Borderline personality disorder
Schizoaffective disorder
Depressive disorders
Mood disorders
Obsessive-compulsive disorders (OCD)
Generalized anxiety
Social anxiety
Substance abuse
Panic attacks
Whether you're looking for a more involved group therapy program or a slow and steady individual treatment program, our mental health treatment center offers various options to meet your needs and to guide you through your recovery process.
Mental health treatment options
Depending on your condition and individual treatment needs, your mental health care provider might recommend various treatment options. These can include:
Several prescription medications are available to treat mental health disorders, such as selective serotonin reuptake inhibitors (SSRIs) to treat major depression or benzodiazepines to treat anxiety disorders. However, medications alone might not be enough to treat your mental health condition in the long run, so doctors often tandem medications with therapies.
Mental health therapy is one of the best ways to get insight into your condition and learn effective coping strategies. Many treatment centers in Florida offer various residential treatment programs, such as:
Ultimately, the best treatment program for you depends on the severity of your mental or behavioral health condition and how long it is expected for you to recover.
Mental health treatment center for adults
At Sanctuary Clinics, we offer various residential treatment programs specifically designed to help adults with mental health issues or substance abuse disorders. Sanctuary Clinics is the first of its kind. By combining the spiritual healing power of faith with evidence-based treatment center, our professional staff is here to help you confront and manage your condition. We believe in taking a holistic approach to mental health recovery — one which considers all aspects of the human experience and works towards alleviating symptoms so you can live a healthier, happier life.
Sanctuary Clinics Mental Health Facility in Florida
Sanctuary Clinics Mental Health
Facility in Florida
As our world shifts to being more accepting of mental illnesses and the need for treatment, more and more people are seeking professional help for their mental health issues. At Sanctuary Clinics, we strive to be a safe haven for those who need guidance and support. Our multidisciplinary team combines evidence-based treatments and compassionate care, enabling us to provide the best possible mental health treatment.
Mental health treatment center FAQs
What makes Sanctuary Clinic different and more effective than other programs?
What are the best treatments for mental health?
No one treatment program is better than the other. Different conditions require different levels of care and individualized treatments. Your mental health care provider will evaluate your situation and recommend a treatment plan which works best for you.
What is the most common treatment for mental health?
Psychotherapy and counseling or talk therapy is the most common treatment for mental health disorders. These treatment options allow patients to discuss their thoughts, feelings, and behaviors with a trained professional. The therapist will help you develop healthy coping strategies for managing your mental health issues.
How effective is treatment for mental illness?
According to the National Alliance on Mental Illness (NAMI), mental health treatments are 70 to 90% effective for most mental health conditions.
What is the most effective treatment for mental illness?
The most effective treatment for mental illness is a combination of medication, therapy, and lifestyle changes. This comprehensive approach to recovery gives you the best chance of long-term success.
How do you treat mental illness without medication?
If you prefer not to take medications, you can take several other approaches to address mental health issues. These include cognitive-behavioral therapy (CBT), residential treatment, group therapy, mindfulness-based practices, and lifestyle adjustments.