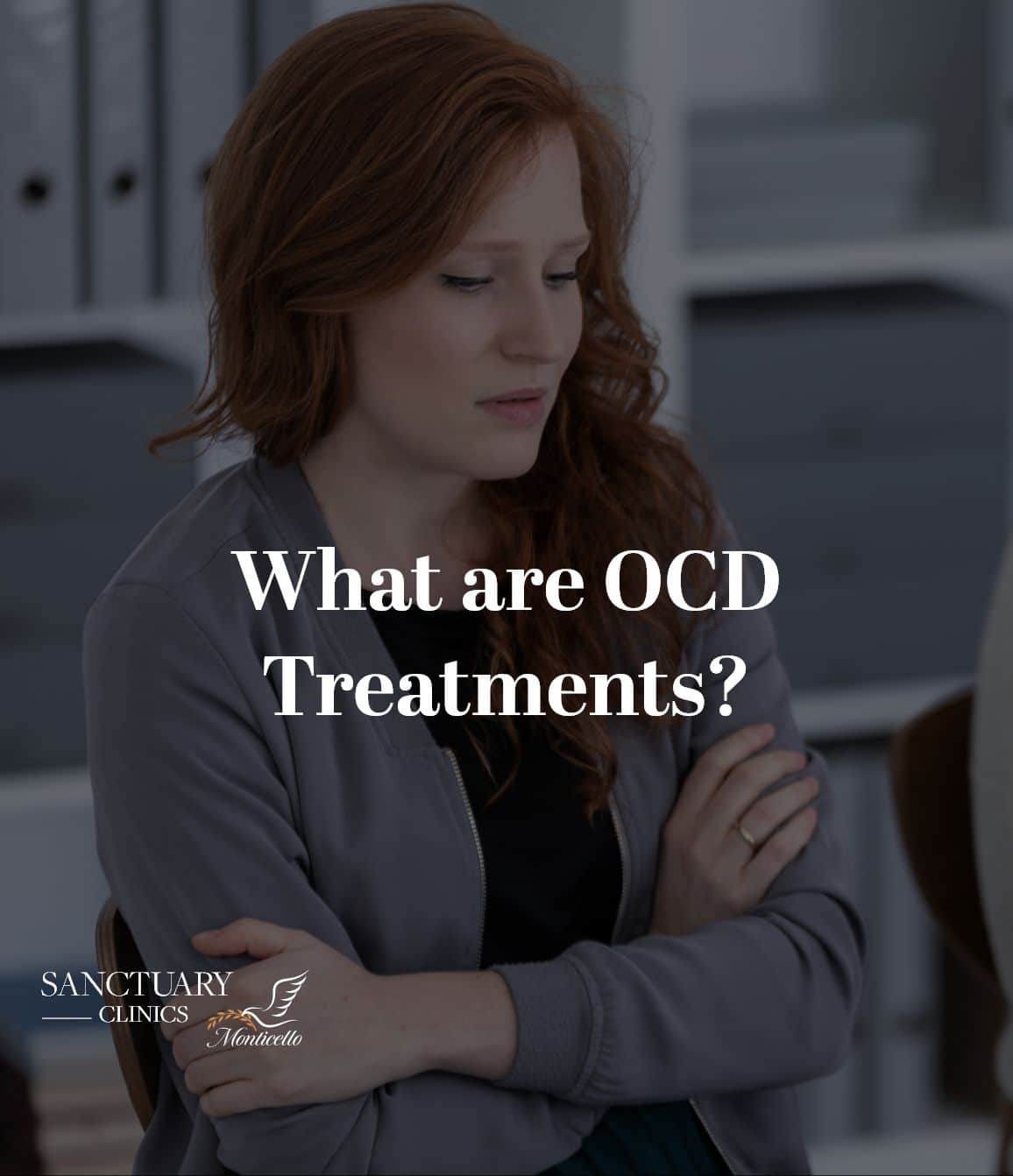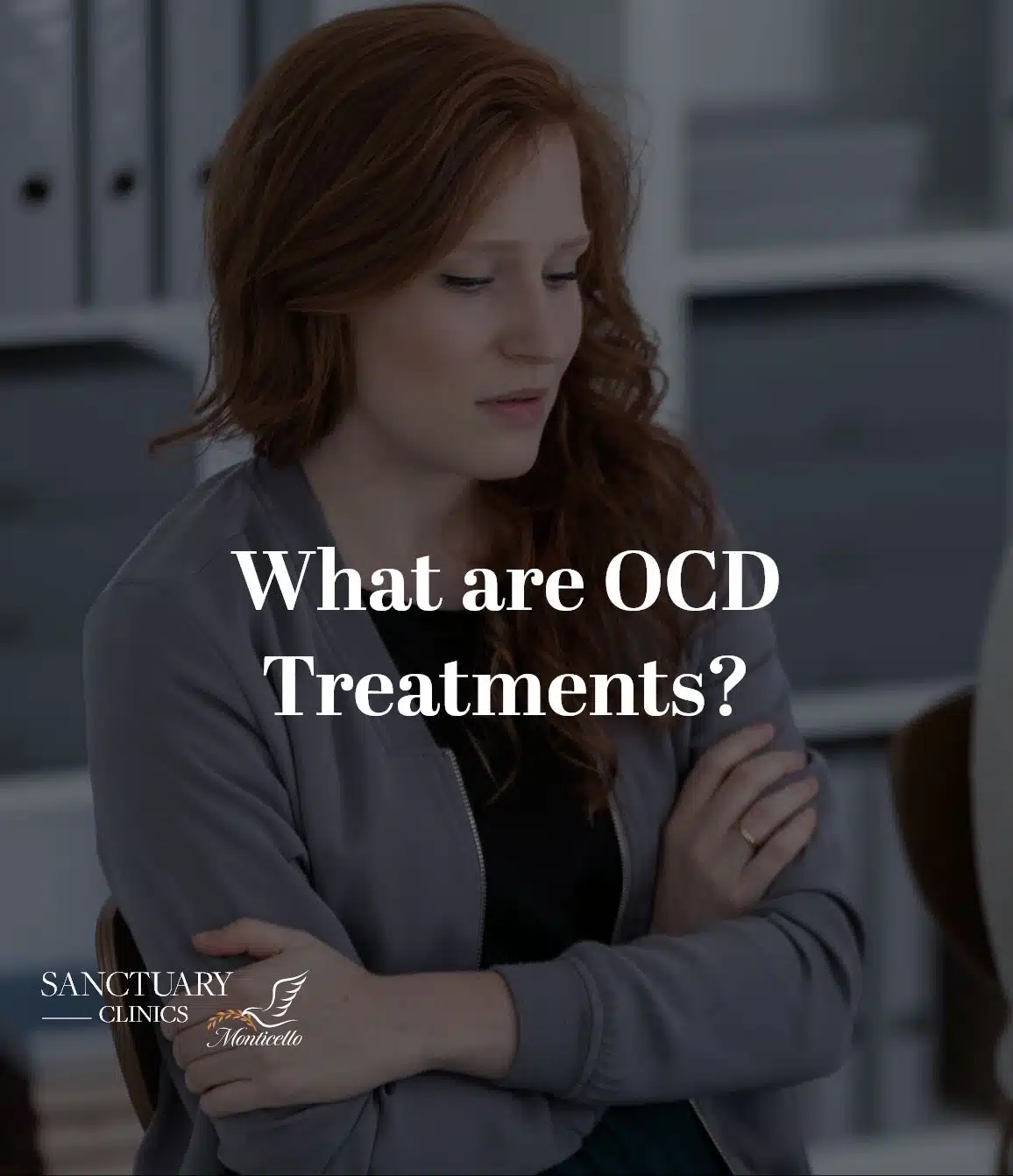 Obsessive-Compulsive Disorder (OCD) is a mental health condition characterized by recurring unwanted thoughts (obsessions) and repetitive behaviors (compulsions) which significantly interfere with a person's daily life.
Fortunately, various treatments are available to help people manage their OCD symptoms effectively.
What are some treatments for OCD therapy?
There are various types of treatments for OCD available including:
Cognitive-behavioral therapy (CBT)
CBT is a widely recognized and effective treatment for OCD.
It involves exposure and response prevention (ERP) techniques, which expose people to their obsessive thoughts in a controlled environment while learning to resist engaging in compulsive behaviors.
CBT helps people challenge their distorted thoughts and develop healthier coping mechanisms.
Acceptance and commitment therapy (ACT)
ACT is a type of therapy that focuses on accepting unwanted thoughts and emotions rather than attempting to control or eliminate them.
It helps people detach from their obsessive thoughts and engage in meaningful activities aligned with their values, reducing the impact of OCD on their lives.
OCD treatment with medication
Some of the medications available for OCD treatment include:
OCD treatment without medication
Some OCD treatments available which don't utilize medication include
Understanding OCD and its symptoms is crucial for effective treatment.
Psychoeducation involves learning about the disorder, its causes, and its impact on daily life.
It can be conducted through individual or group therapy sessions and helps people gain insights into their condition
Involves working with a therapist to explore and address the emotional challenges associated with OCD.
It provides a safe space for people to express their thoughts and concerns while receiving guidance and empathy from the therapist.
How long does OCD treatment take?
The duration of OCD treatment varies depending on the severity of symptoms, individual progress, and the chosen treatment approach. Generally, CBT for OCD is conducted over 12 to 20 weekly sessions, while medication is often taken for an extended period, sometimes several months or even years.
However, it is essential to remember the duration will vary from person to person.
How much does OCD treatment cost?
The cost of OCD treatment varies depending on several factors, such as the type of therapy, medication, and healthcare provider.
Therapy costs may range from $100 to $250 per session, while medication expenses depend on insurance coverage and specific prescriptions.
It is recommended to consult with healthcare professionals and insurance providers to gain a better understanding of the cost involved.
Is OCD treatment covered under insurance?
In many cases, OCD treatment is covered by health insurance. However, coverage may vary depending on the insurance plan and the specific treatment received. Some insurance providers may cover therapy, medication, or both. It is crucial to check the policy details and consult with the insurance company to determine the extent of coverage for OCD treatment.
Can OCD come back after treatment?
OCD has the potential to reoccur even after successful treatment. Stressful life events, trauma, or other factors may trigger the return of OCD symptoms.

It is important for people to continue practicing the coping strategies and techniques learned during treatment to manage potential relapses effectively.

Regular check-ins with therapists or mental health professionals can also help identify any early signs of relapse and provide timely support.
Can OCD get better without treatment?
While it is possible for some people to experience a reduction in OCD symptoms without formal treatment, it is generally recommended to seek professional help for effective management.

Untreated OCD can persist and worsen over time, leading to increased distress and interference with daily functioning.

Seeking treatment can provide people with the necessary tools and support to address their symptoms and improve their overall quality of life.
Can OCD go away without treatment?
OCD rarely goes away completely without treatment.

It is a chronic condition which typically requires ongoing management.

However, with appropriate treatment, people can learn to effectively manage their symptoms, reduce their impact, and experience significant improvement in their quality of life.
How do you fix OCD naturally?
While natural approaches may not replace formal treatment, they can complement it and aid in symptom management.

Some strategies people with OCD can incorporate into their daily routine include:

1. Mindfulness and meditation: Practicing mindfulness and meditation techniques can help people develop a greater sense of awareness and detachment from obsessive thoughts. These techniques promote relaxation, reduce anxiety, and improve overall well-being.

2. Exercise and physical activity: Engaging in regular exercise and physical activity can have positive effects on mental health. Physical activity releases endorphins, which improve mood and reduce anxiety, potentially alleviating OCD symptoms.

3. Healthy lifestyle: Maintaining a balanced diet, getting enough sleep, and managing stress levels can contribute to overall well-being and potentially reduce OCD symptoms.

4. Support networks: Building a strong support network of family, friends, or support groups can provide emotional support and understanding, reducing the sense of isolation often associated with OCD.